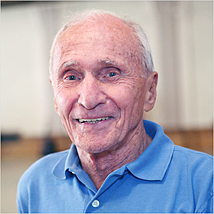 In his 17th Huffington Post blog, Freddie showers praise on The New York Times' Charles Isherwood for his piece on the passing of Broadway titan Arthur Laurents (pictured), the man who wrote the book — literally — for two of the greatest Broadway musicals ever: West Side Story and Gypsy.
Freddie also shares some of his reminiscences about Laurents, his good friend and Broadway colleague, who died May 5th at the age of 93.
Click here to see the full blog at the Huffington Post site.

Click here to see Isherwood's Times piece on Laurents.