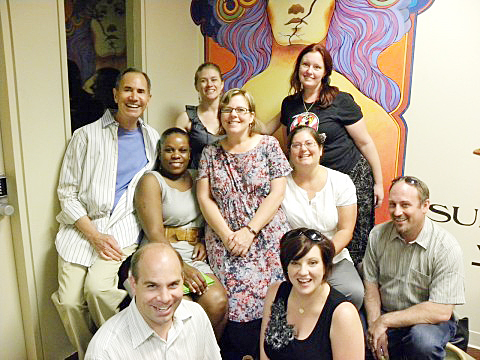 In his 20th Huffington Post blog, entitled: James and The Giant Peach Meets Josephine Baker and Bernadette Peters… Freddie announces the eight outstanding teachers who were the recipients of the Second Annual Freddie G Experience Award.
As with the first awards, these winners were selected from among the instructors who put on shows at the Broadway JR. Festival, held every year in Atlanta. (Both the Festival and Award Weekend are underwritten by Freddie and Myrna Gershon.)
The lucky eight were treated to an all-expenses-paid weekend trip to New York, which included a master-class with Broadway luminaries. (See below for the link to the Huffington Post blog and to photos, videos and details about the weekend posted on MTI's website.)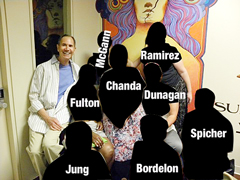 The winners this year are:
John Jung, Our Lady of Victory Grade School Players, North Bend, OH; Lynne Bordelon, JPAS Theatre Kids!, Ponchatoula, LA; Rozalynn Taylor Fulton, Community Theatre of Greensboro Greensboro, NC; Tiffany Dunagan, Queen's Grant Community Charter School – Mint Hill, NC; Paula Chanda, Hub Performing Arts School – Lubbock, TX; Steven Spicher, Casper Children's Theater – Casper, WY; Shell Ramirez, International Community School – Avondale Estates, GA; Nicole McGann, Youth Theatre Company – Walnut Creek, CA.
Click here to see the full blog at the Huffington Post site.
Click here to see the in-depth coverage Freddie's Music Theatre International gave the weekend.

Click here to see one of the many thank you notes Freddie and Myrna received from this year's winners.