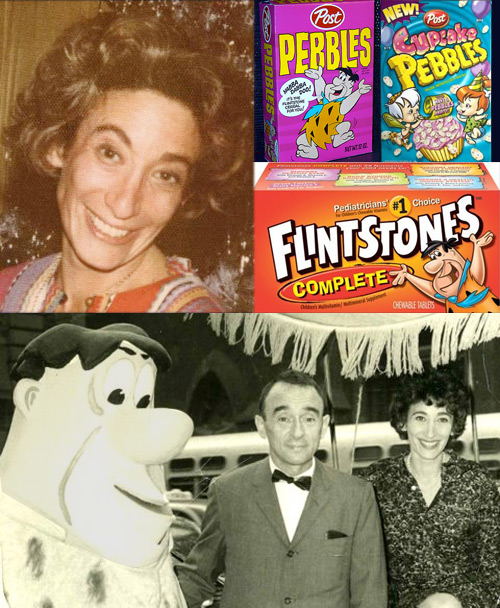 For his 11th Huffington Post blog, Freddie notes the 50th anniversary of "The Flintstones" and pays tribute to his wife, Myrna's, contribution to the merchandising that has become as iconic as the animated TV show.
It was Myrna Gershon (née Masour), starting as a $65/wk secretary, along with a whiz merchandiser named Hone$t Ed Justin, who came up with the concepts for Pebbles Cereal and, says Freddie, "unquestionably the most successful product in the field of non-prescription medicine ever created: "Flintstones (Children's Chewable) Vitamins." (B&W above is of Ed & Myrna at the moment of merchandising launch.)
The rest, as they say, is history — not to mention current events. The cereal and the vitamins are still going strong, some 50 years later.
Click here to see the HuffPost blog, entitled: Myrna's Prehistoric Journey to "Yabba Dabba Do.".