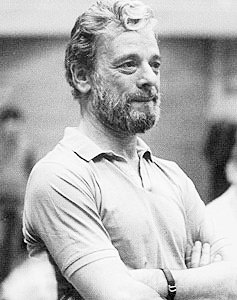 "In recognition of the Tony and Pulitzer Prize-winning composer's 81st birthday, the Kennedy Center has announced the inaugural recipients of the Stephen Sondheim Inspirational Teacher Awards," Playbill-online reported on 22 March 2011.
"The awards were initiated March 22, 2010, by Music Theatre International CEO Freddie Gershon and his wife Myrna, who fund the grant. MTI represents the licensing rights to the entire Sondheim catalogue."
"We realized," Freddie said in his first blog about the award, "that we know a part of Steve that other people don't, which is that he is much more than a great composer and lyricist and theater writer. There's another legacy, which is his love of teaching."
Click here to see Playbill's piece by Adam Hetrick.
Click here to see original Freddie blog post about the award.
Click here to read a truly inspirational and moving story about one winner and her nominator.
Nominations for the 2012 Sondheim Inspirational Teacher Awards will be accepted starting September 6, 2011.
To apply, visit Kennedy-Center.org/SondheimTeacherAwards.
Or use the information below:
The best address for the award program is:
The Kennedy Center Education Department
ATTN: Sondheim Teacher Awards
For FedEx/DHL/UPS/Courier: 2700 F St., NW, Washington, DC 20566
For Regular U.S. or International Mail: P.O. Box 101510, Arlington, VA 22210
Or via email:
DL at the Kennedy Center