Freddie, MTI and EdTA's Thespian Festival
Here's the latest with Freddie and MTI.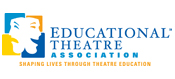 Music Theatre International, the agency that created The Broadway Junior Collection, has been named the recipient of the Educational Theatre Association's (EdTA) 2010 Standing Ovation Award.
For more information on the award, MTI, EdTA, and The Thespian Festival click on the BroadwayWorld.com link below for their extensive article. (The Stage Directions' article is similar and shorter.)
Click here for BroadwayWorld.com's story.
Click here for more Stage Directions.com story.
MTI-licensed "Urinetown" one of just 50 productions chosen for Thespian Festival.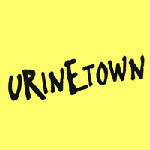 Only 50 high schools from among the 35,000 in the country are selected to perform full-length productions of top Broadway shows at the festival. And Denver School of the Arts production of Urinetown made the cut this year.
If you feel like it, leave a comment at the Denver Post online story (link below) … or here … or both!
Click here for DenverPost.com's story.