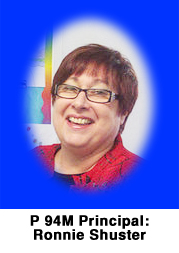 Webmaster's Note: In 2011, Freddie wrote a long Huffington Post blog on an extraordinary production of MTI's Willy Wonka Jr. at P 94M, a New York City public school that serves mostly special needs students with autism, Asperger's Syndrome and other disabilities. (See links below for more.)
Myrna and I were so taken with the work being done there in the theater arts by P 94M's principal Ronnie Shuster and lead teacher Tessa Derfner that we have made a contribution to ArtsConnection, specially earmarked to support the ongoing efforts of Ronnie and Tessa at the school.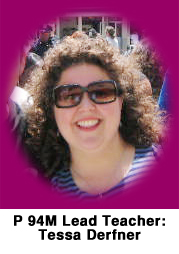 This is a documented case study where students can't sit still, cannot relate to each other, cannot communicate with each other, and get into fights and are lacking focus. Four months later, the same students help each other out, are resilient during all technical problems and emotionally disturbed autistic children discover a "pretend" vehicle for creative self-expression and sense personal success…. The "experts" are in shock.
Myrna and I urge anybody interested in Ronnie and Tessa's work to consider making a similar "earmarked" contribution to ArtsConnection. The top link below takes you to a page showing how to inquire about this. The other links, as noted, provide the "back story" to this great theatrical experience.

Click here to see ArtsConnection contribution page. This provides the following info on how to make special inquires: If you have any questions or would like to make a gift of stock, please contact our Development Department at 212-302-7433 ext. 470, or email us at Email HendershotK

Click here to see Freddie's original 2011 blog at the Huffington Post site.
Click here a summation of the Huffington Post blog, which appeared here on Freddie's blog.
Click here to read a New York Times article about Ronnie Shuster winning a Mayor's Award for Arts and Culture in 2011.